With over 60 years of highly-successful operation in the Fargo-Moorhead area, Blow's Sew-N-Vac has become the go-to for anything sewing or vacuum related. With a desire to usher themselves into the online world, Blow's came to us for the development of a fully-integrated eCommerce site, and the digital marketing to complement it.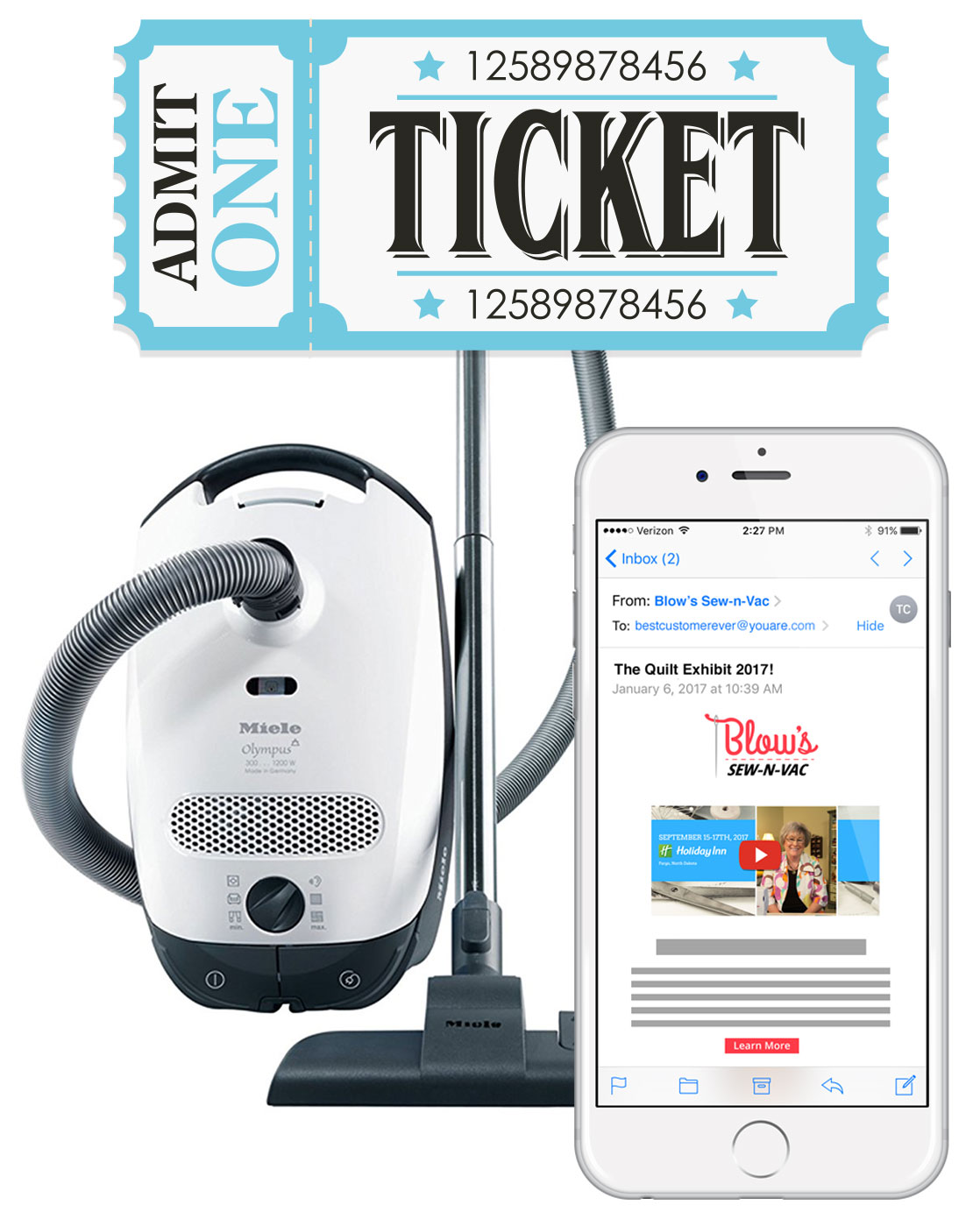 Ecommerce
Like any eCommerce site, Blow's Sew-n-Vac needed us to craft a user experience that was seamless, enjoyable, and mobile-friendly. With navigation, and a short conversion funnel, at the focal point of our design, users find themselves at checkout in just a few clicks. Once at checkout, users are presented with a feature-rich cart page that allows them to view related products, apply promo codes, update cart, and calculate shipping. Whether a shopper is navigating on desktop or mobile device, the experience is tailored to their device.
Email Marketing
By implementing prominent, yet non-disruptive, email subscription fields throughout a user's journey, capturing email subscribers became extremely effective. Based on a subscriber's navigation history, we are able to supplement email marketing content that caters to the subscriber's behavior.
Event Marketing
As the host of multiple of sewing/quilting events each year, Blow's came to us to aid in the strategy, coordination, asset creation, and implementation of these events' marketing efforts. Utilizing email marketing, social media advertising, and event-specific website creation, Blow's Sew-n-Vac now sells out all yearly events.