BlackRidgeBANK is far from ordinary. Embracing the importance BlackRidgeBANK places on individuality and uniqueness, our teams worked in direct collaboration to create a unique, custom banking solution. A solution that not only provides a responsive, user-friendly experience, but also showcases the unique personality and culture of BlackRidgeBANK.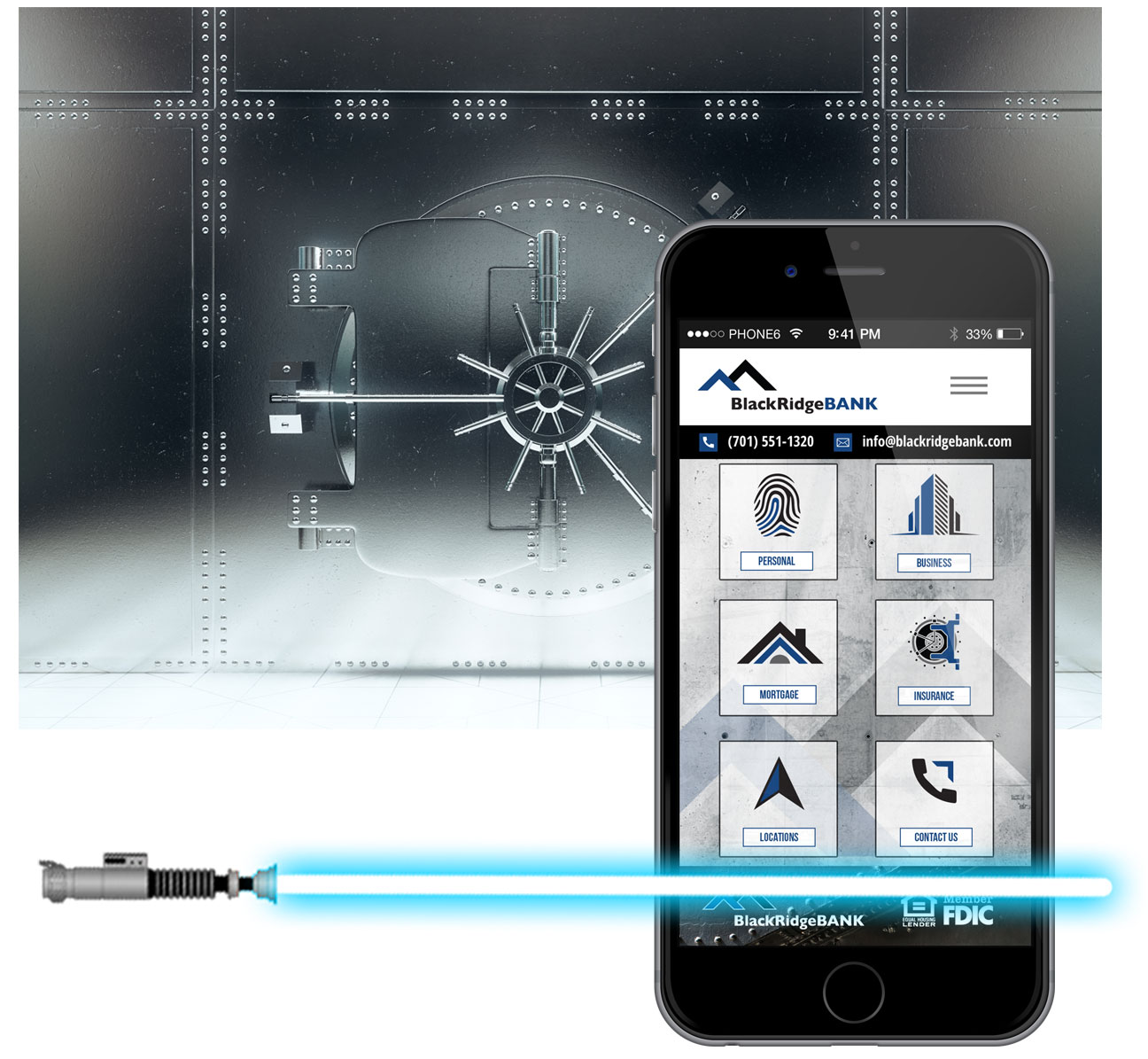 Design
For BlackRidgeBANK, the design highlights and embraces the uniqueness, individuality, and personality possessed by the bank and its employees. With a modern, industrial feel at its core, the site was then adorned with images taken directly from the bank's corporate office. The design is truly unique compared to your typical vision of a banking website.
Mobile User Experience & Responsiveness
Like any banking website, users demand a seamless, fluid experience. These users are also increasingly demanding this experience on their mobile devices. Our challenge here was to create a mobile site that mimicked a mobile app. By doing so, we gave users the simplest, most fluid user experience one can find from a mobile site.
Functionality
In addition to the site's unique design and seamless responsiveness, our developers transformed their previous site into a highly-secure, fully-functioning banking portal. Users are able to conduct all banking activities directly from the website.